We went on a field trip to Franconia Notch.  We went to the Flume.  That was my favorite thing we did.
There were so many waterfalls.  There were dens and streams that sometimes sprayed you.  There were many, many stairs, and you just kept walking more steps.  The streams were gushing down.  You were walking in between big huge rocks that were all wet from the mist.
I liked the Flume Gorge.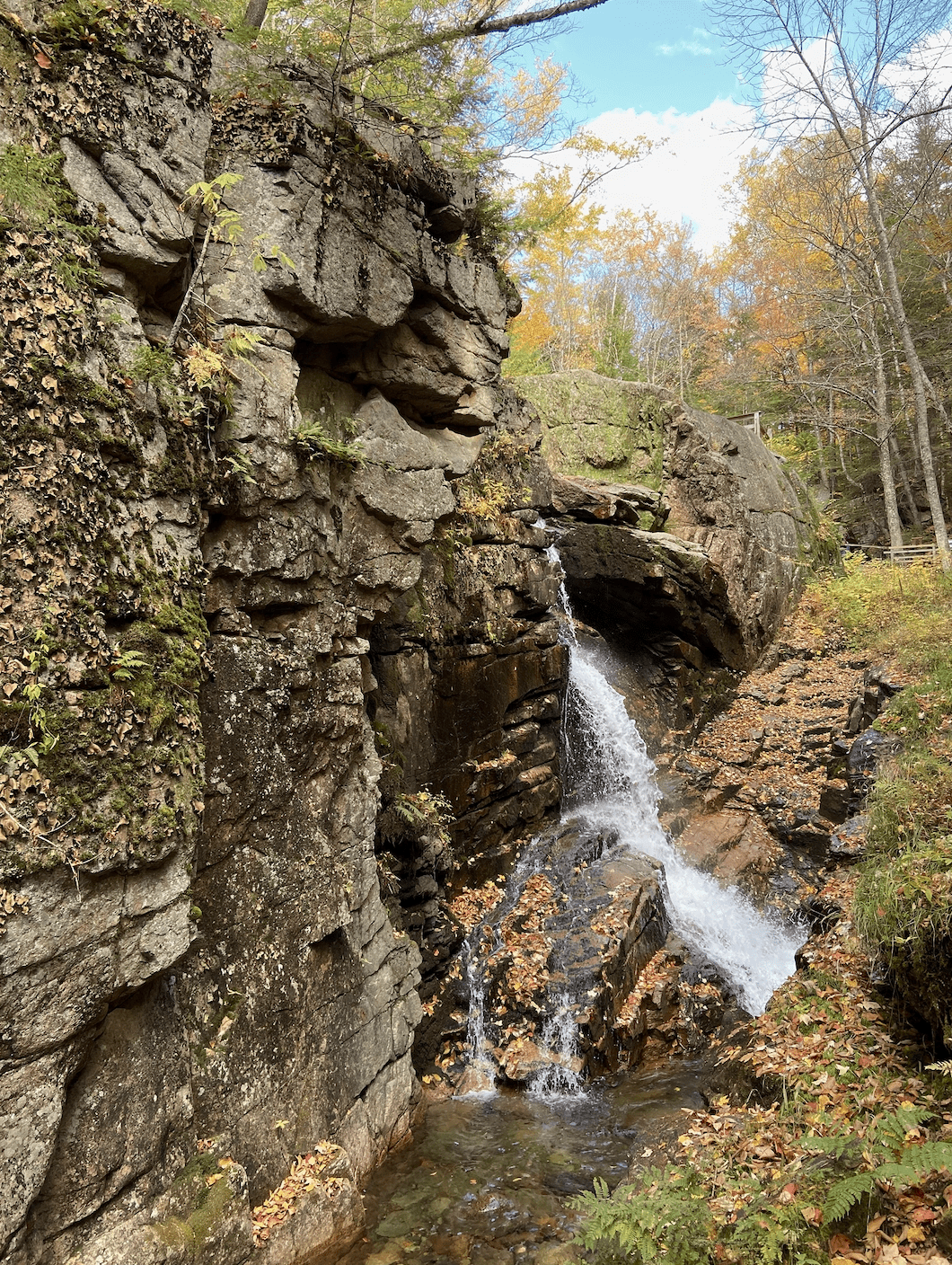 (photos by our trip chaperone Alicia Shedd)